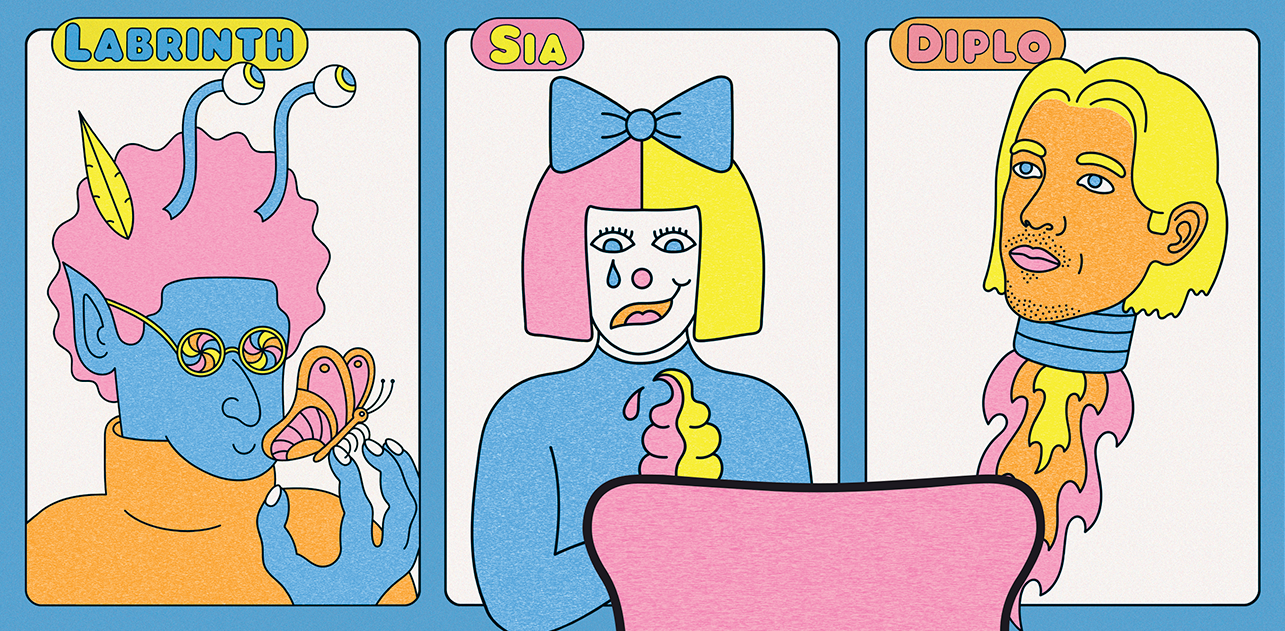 Creating the London billboard for the newest all-star music group.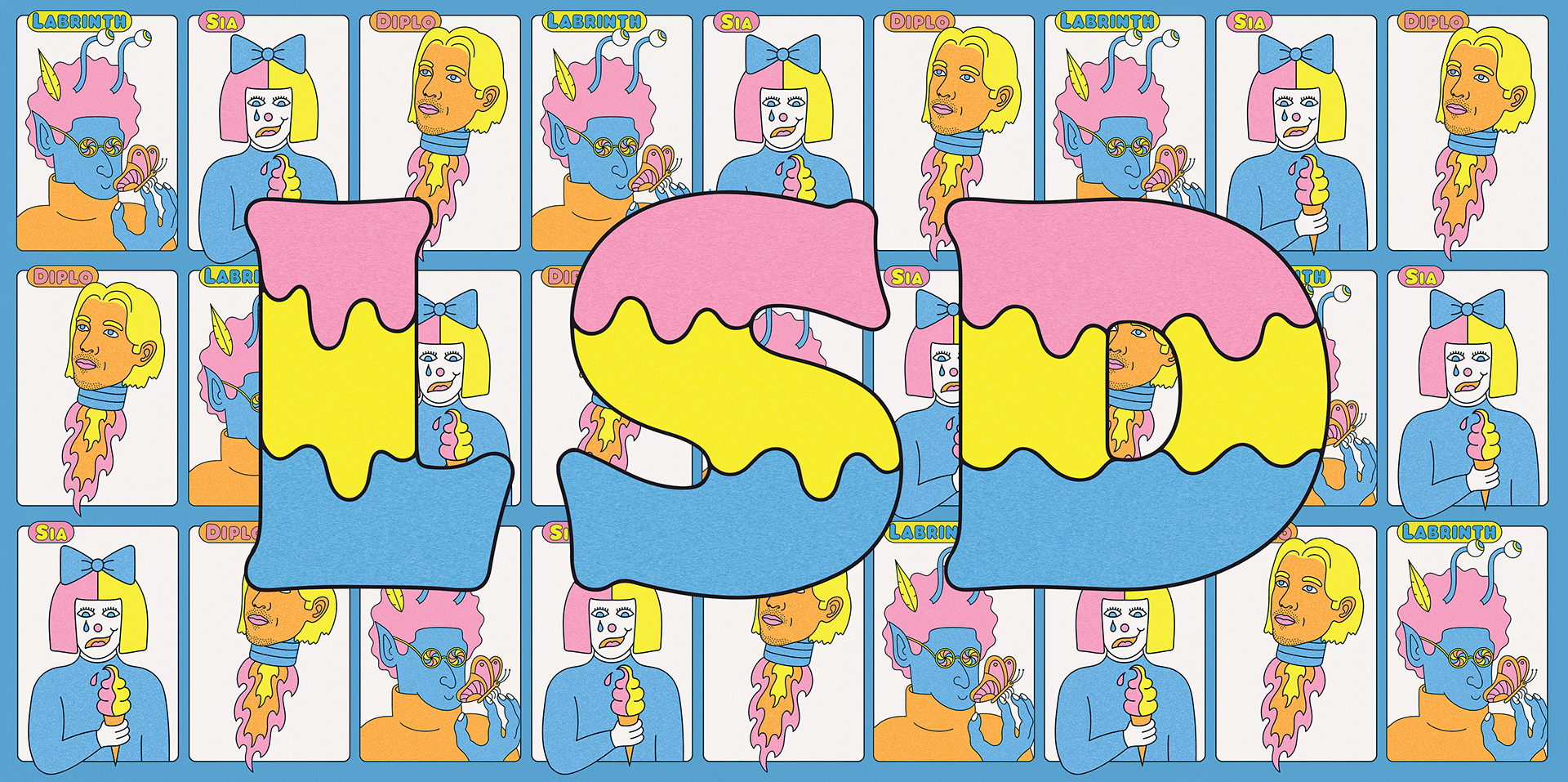 Billboard design for the first album of LSD, a psychedelic all-star music group formed by singers Labrinth and Sia, and musician Diplo. The billboard was posted all around London in May 2018.
Création d'un panneau d'affichage pour le premier album de LSD, un supergroupe de musique psychédélique composé des chanteurs Labrinth et Sia et du musicien Diplo. Le panneau était affiché dans tout Londres en Mai 2018.